Gain knowledge and confidence by learning Source-Connect best practices.
In this online course, you will learn how to use Source-Connect Standard 3.9 in a professional context, including lessons on audio basics and simple networks.
This course is written for voice over artists and other talent, but is also useful for engineers.
Course time: 1-3 hours
Course requirements: Course content can be completed on a computer, phone, or tablet, however using a computer is recommended for the end of course exam.
Course date: This online course can be done on any date, and there is no time limit for completion. After your purchase, please allow time for our team to complete your enrollment. If you haven't heard from our team within 48 hours please email support@source-elements.com
Source-Connect Standard 3.9 Certification Course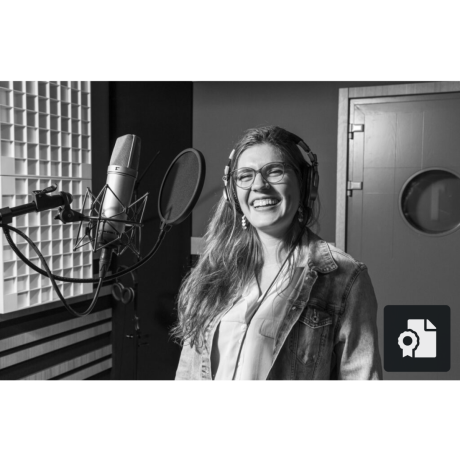 Source-Connect Standard 3.9 Knowledge Certification
Enrolment information:
Customer support will contact you when your enrollment is complete. There may be some delays in contact over weekends, public holidays, or outside of our business hours.  If you are not sure if your enrollment has been successful feel free to email us at academy@source-elements.com We are here to help.
Certification of your knowledge:  Online course through the Source Elements Academy website
This purchase is for the online course, consisting of 5 written lessons, with each lesson containing several topics and quizzes.  
When you have completed the lessons and quizzes, there is an exam in two parts.  Once you have passed the exam you will receive a personalised certificate that you can download and print, or display online.
Source-Connect Certification - Yearly System Check: 
This optional extra is only available to those who have completed the relevant Source Elements online course.  The check is required for you to have Source-Connect Certified status, and appear in the Source-Connect Certified search results in the Source Elements dashboard.
When you have completed your certificate of learning and have used your knowledge to set up Source-Connect and your studio correctly, you may purchase the System Check here: https://store.source-elements.com/studio-certification-and-yearly-system-check