Available only to Source-Connect users who have demonstrated their knowledge by completing one of the Source-Connect Certification courses.
If you pass this system check you will receive:
Source-Connect Certified Status

The Source-Connect Certified HTML button

Appear in Certified 'search results'
When you display the Source-Connect Certified badge you are telling other users:
You have passed an online Source Elements course and are knowledgeable about Source-Connect

You are using best practices with your Source-Connect connection

Your connection has been checked within the last 12 months by specially trained Source Elements Staff
Studio Certification and Yearly System Check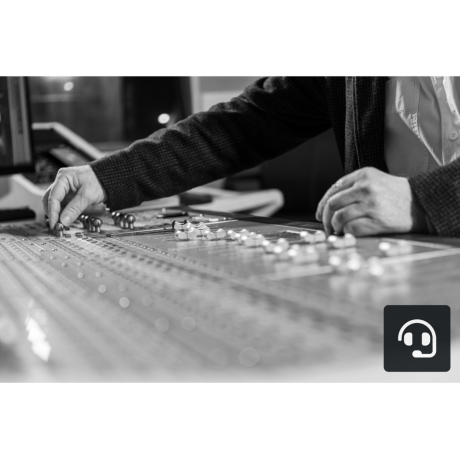 After purchasing you can book your session here: https://calendly.com/source-elements-academy/source-elements-academy-certification
During your appointment the tester will ask you to do a screenshare.
They will then conduct a 5 point check as follows
The tester will view your Course Certificate (you only need to complete the course once, not every year)

The tester will check if you have a suitable set-up for your purpose (for example, a Voice Over artist should have a quiet dead-sounding space to work from, and a studio should be set up with a DAW and able to send and receive audio clearly).  The tester may ask you to read some copy, or play a tone or other sound at their request.

The tester will ask to view your Source-Connect application, and see that your ports are showing as Open

The tester will ask you to show them your network preferences so they can see that you are using an ethernet connection

The tester will conduct a 5 minute recording test with you over Source-Connect, and check for any detectable packet loss.  
In some cases your recording test may need to be processed outside the allotted time, and you might not receive results during your session.
If you pass the test, the tester will update your profile and send you a confirmation email.  
If you do not pass, the tester will explain the issues to you, and you may adjust your set-up and have two further attempts at passing.  If you require more than 3 attempts in total, you may be asked to purchase a second system-check to help us cover costs.  
In some cases you may be asked to contact Customer Support separately, as the yearly system check is not considered a support session and time is limited.