Source-Connect Pro 2-day 3.8 and 3.9 License for Windows or Mac.
Please note:
Live support is NOT included with any short-term license purchases and if needed it can be purchased separately / additionally, here: 
https://store.source-elements.com/support
. Live Support is reserved for users with an active support contract, or subscribed users as subscriptions by nature include a support contract or a purchased call.
All support for users without active support takes place via email unless a live support call or support contract is purchased.
2-day licenses are not recommended for novice users. They are recommended for those who have had a subscription before and who may be on a break and need a short-term license for a project,  those who have already had their ports mapped in the past and know what to do.
Source-Connect Pro 2-day License
MAC OS & Windows
LIC_SC_PRO_2_DAY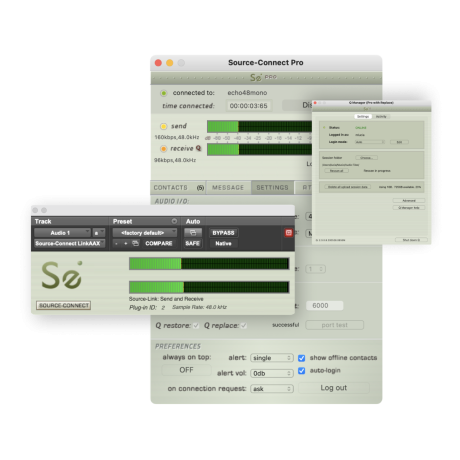 Source-Connect Pro 2-day 3.8 and 3.9 License for Windows or Mac