Based on Source Elements co-founder Robert Marshall's comprehensive remote recording workshops, this course will allow you to learn from Robert in your own time, at your own pace.  
This course purchase also comes with 3 FREE technical coaching sessions, usually worth $225!
Advanced Remote Recording for VO Artists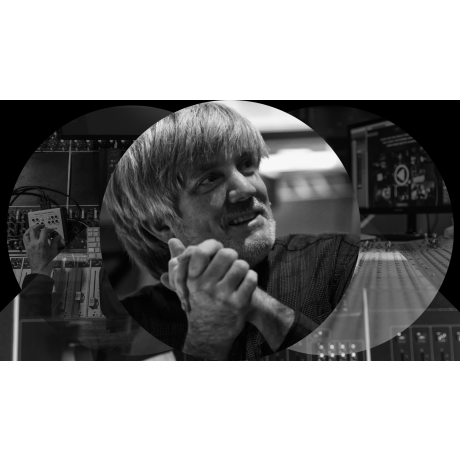 Time: Any time, complete at your own pace.  
Duration: 4 - 6 hours (2.5 hours of video content, + coaching sessions, written content, and quizzes)
Other requirements: Source-Connect Standard. A modern computer* with an ethernet connection, a microphone on a stand, a set of headphones, an audio interface, and appropriate cables joining it all together.  
Coaching sessions: 3 Free 1on1 technology coaching sessions with our Academy staff, available remotely in all major time zones. 
Price: $399
Learn about remote audio recording directly from one of the people who made it all possible…
Robert Marshall is the co-founder of Source Elements.  He holds degrees in electrical engineering and music composition. Using his skills as a musician, engineer, and producer, he is the visionary behind the idea of leveraging Internet connectivity to make post-production faster and more productive. He is a crucial force behind the solutions that have become synonymous with Source Elements such as Remote Transport Sync and Auto-Restore & Replace.
With more than a decade working as a sound designer/mixer on national & international radio and TV spots, Robert provides services in broadcast capacities for various new outlets including NPR and runs ADR sessions for film and episodic work. This extensive, ongoing hands-on experience helps Robert have a full understanding of what the industry needs. Robert's focus on core functionality and customer relationships have been key to Source Elements' continued development as an industry-leader.
In this course, Robert expands on what you learned in the Source-Connect Standard course, teaching you to use Source-Connect with a DAW, and what you need to know to use Source-RTS and Source-RTL for remote ADR workflows.  
This course is designed for teaching Voice Over artists who want to gain knowledge and confidence with remote audio technology, but many audio engineers may also find it useful.  
Diversity scholarship:
Source Elements are committed to supporting those from traditionally underrepresented and marginalized groups in the audio technology and sound recording industries** who may not otherwise have the opportunity for financial reasons.
Email diversity@source-elements.com to apply for a place on this course via our diversity scholarship.  
—--
* If your computer is not compatible with Rewire, Reaper, Source-Connect, or any other software referenced in the course, you may not be able to complete some activities.  These activities are still viewable on video so you can still learn from the course even if you do not have a compatible device.